This week kids, Mel and Anna show you how to make a big set of teeth
This is a step-by-step photo guide of how to make your very own massive set of gnashers. So, if you want a set of teeth big enough to make even Janet Street Porter green with envy then all you need is a few Cravendale bottles, pink card, a bit of trusty old double-sided-sticky tape and a pair of scissors (always get a grown up to help with your cutting).
NB Please do not pour milk down the sink excitedly in order to make your teeth. Patience is a virtue.
The teeth you see in the photos were, in fact part of the Cravendale Brand Book project and not some feeble attempt for Anna and Mel to become the new presenters of 'Smart'.
Happy making...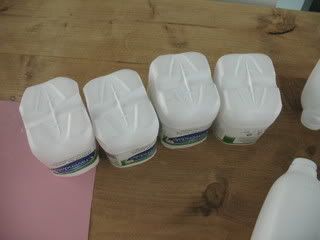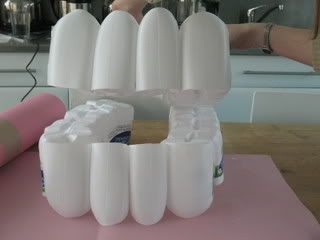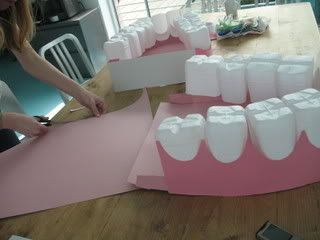 ... and before you know it
My what big teeth you have!
The Siders